I get to announce a new pattern! A fun hat that can be knit from leftovers, the Indecisive Nisse is a pretty straightforward knit, yet a ton of fun to wear.
Head to Ravelry and check it out.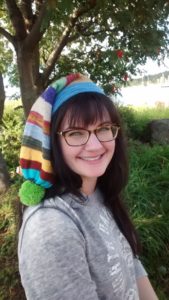 And thanks to Kelsey for agreeing to model for me, you look awesome!